PraFor is an Educational Project of InterFor Academy and results of the existing collaboration with ASL-Free Spanish, International Oasis Project, and Mr. Jose L. Morales, that tries to help all those people whom want to have international an educative experience.
Is specially indicated to people that would like to make a course or internship in Spain into a competitive business climate and that are interested about all the referring matters to the transit to the labour world and it problematic.
Is indicated too for the people that would like to have a volunteer experience in Spain.
Mr. Jose M. Castaño is the Director of the Project. More information about him can be found here: [English] or here [German]

About Mr. Jose L. Morales, he is responsible of Cadiz province teachers of U.N.E.D. -University National of Distance Education depending of Ministry of Education - in Madrid. He is teacher of U.C.A. - University of Cadiz. And since 01.01.2002 he is responsible of C.O.I (Information and Orientation Center of U.N.E.D.) too.

InterFor is the official patner in Spain for the 'Institut Student und Arbeitsmarkt' of Munich university (Germany) in Spain. It has collaborated with many universities around the world helping their students to find an adequate placement in Spain.

You can find more information on InterFor School here: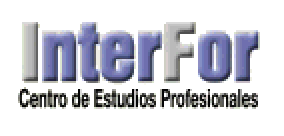 You can find more information on Oasis Project here:


[English]
here
[German]
or here
[Spanish] Association link
If you are interested in knowing more about the Project, you can read a large extract here (in Spanish).
You can see the last students works here.