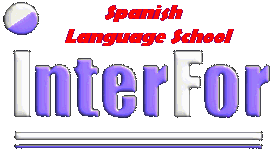 Tell us in Spanish ...
I am a Golf Champion
I like 'flamenco' very much!
I will ride a horse tomorrow
Where can I drink 'fino' sherry?
I want to play the Spanish guitar
I know how to make an Andalusian 'gazpacho'

InterFor will give you that... and much more!